Top wedding entertainment comes in many different forms, from the brass band to the string quartet, from an impressive magician to a gospel choir. The variety is vast, but what many of these options have in common is that they require seats on bums, eyes facing forward. In other words, this type of wedding entertainment requires guests to watch, and not participate in the fun.
At BoothXperia, all of our wedding entertainment products are designed for audience participation! From Magic Mirrors, to Selfie Pods, to Photo Booths, to dance floors – everything we offer is interactive to keep your guests, young and old, well entertained into the night. So here's our top 10 interactive ways to do it:
1. Magic Mirror
The BoothXperia Magic Mirror is a great way to keep your guests entertained. It's easy to operate, and doesn't require guests to get themselves into a booth after a few too many! Instead, with one click, the mirror prints the image it reflects. There's plenty of interactive settings to choose from, personalise, poke fun or simply pose!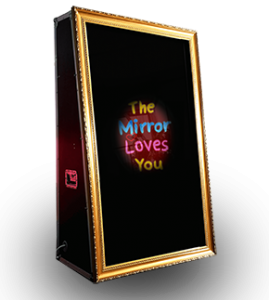 Image source: BoothXperia
2. Candy Carts
Something for kids both big and small, is the BoothXperia candy cart. Fully stocked with 10 varieties of sweets, this vintage-style cart is the perfect edible entertainment, keep your sweet-toothed guests happy all evening!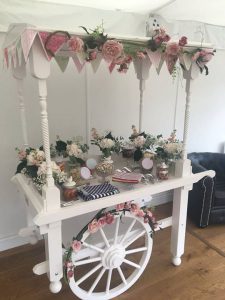 Image source: Pinterest
3. Photo booths
The old failsafe in wedding guest entertainment, the photo booth. Equipped with hundreds of props, the BoothXperia photo booth never disappoints. And if you're worried about your guests being able to operate the machine, then don't worry – one of our trained attendants will be there keeping things ticking over (and the queues forming!).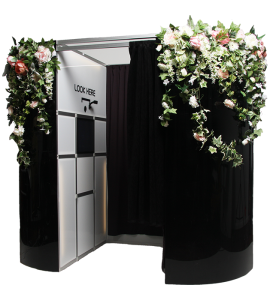 Image source: BoothXperia
4. Giant Light Up Letters
How are giant light up letters interactive wedding guest entertainment, you might ask? Well bare with us. Although these 4ft letter lights might not take your picture for you, you can of course have your picture taken with them. And what a memento for your guests to snap away next to a your newly-wed surname lit up in lights?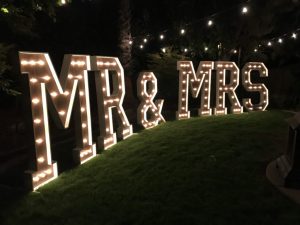 Image source: Pinterest
5. LED Dance floor
Wedding guests can dance where they want, we know that, but having a bespoke LED dance floor will certainly have them entertained. Designed to fit your space however big or small, the brightly lit dance floor will have them throwing all sorts of moves!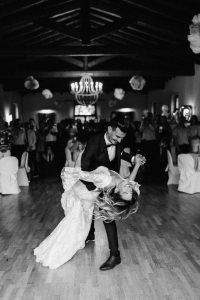 Image source: Pinterest
6. Selfie Pod
Another product for wedding entertainment simple to operate is our Selfie Pod. Supplied with a fun box of props, the Selfie Pod doesn't require an attendant to work the machine but instead can be dropped to you at your convenience for a full 10 hours for you and your guests to enjoy at leisure.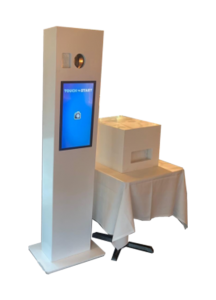 Image source: BoothXperia
7. Two sets of every printout
Available on all of our products, a double set of printouts simply means that your guests will be able to take home a copy of the photos, without you worrying that you've been left without anything for your guestbook! You see, interactive entertainment that can be enjoyed even after the wedding is over!

Image source: BoothXperia
8. Star lit backdrops
Star lit backdrops give any magnolia wall a face lift! Providing the perfect setting for photo shoots all night long, from the bride and grooms' first dance to the group shots of every wedding guests there is!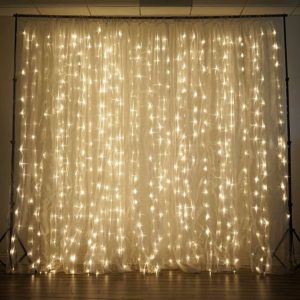 Image source: Pinterest
9. Red Carpet Entrance
Your wedding guests are your VIPs for the night, even those who only just made the list! So give them the entrance they deserve with our red carpet set up, complete with gold poles!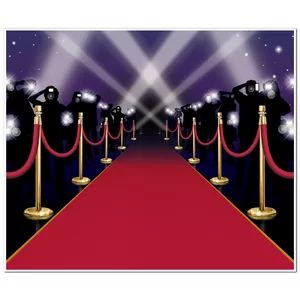 Image source: Pinterest
10. Have it all!
Coming in at number 10, with perhaps the undisputedly best way to entertain your wedding guests is to take the lot! Well maybe not quite, but you see our point. Give you wedding the perfect lift with giant letter lights set against a starlight backdrop, alongside a state-of-the-art photo booth for those DIY shots, or take the red carpet look, with an easily to operate Selfie Pod. There are plenty of package offers to be had with BoothXperia, with a package price to suit!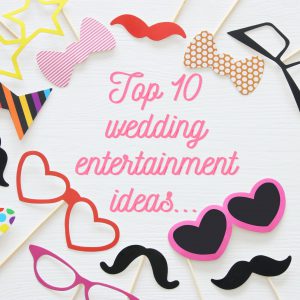 Image source: BoothXperia
To find out more or to enquire with us for your bespoke package price, get in touch today: