Cold Spark Hire Birmingham & Midlands is the new addition to Booth Xperia
Hire our Indoor Fireworks / Cold Spark Machines for weddings and events in and around Birmingham & the Midlands
Our cold spark machines are a no harm, no heat, no smoke indoor spark effect great for small areas and functions. Thus making them perfect for weddings and stage performances.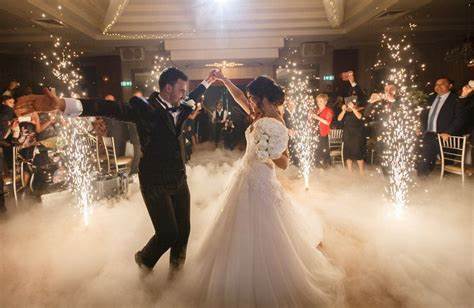 Our indoor fireworks are safe to use and create a magical effect for photography and general show atmosphere.
Because our machines have no pyrotechnics, no flame or hot sparks it means you can use them in a variety of venues without worrying about pyrotechnics regulations or restrictions. A stable at wedding venues across Birmingham & the Midlands
Cold Spark or Sparkler machines as they're also known are great for your Wedding entrance & first dance. They can be combined with our low fog dry ice machines. Creating the perfect setting for your. When combined together the effect makes for a beautiful first dance at your wedding or theatrical moment on stage.
COLD SPARK HIRE & DRY ICE MACHINE
Why not combine our Cold Spark Indoor Fireworks with our Low Fog Dry Ice Machines.
Safe for Indoor use.

The sparks won't injure anyone

Spectacular First Dance and Bride & Groom Entrance
Package prices from just £250
Dance amongst the clouds with our Low fog Dry ice machines. Create even more WOW factor by adding our Cold Spark Indoor Fireworks.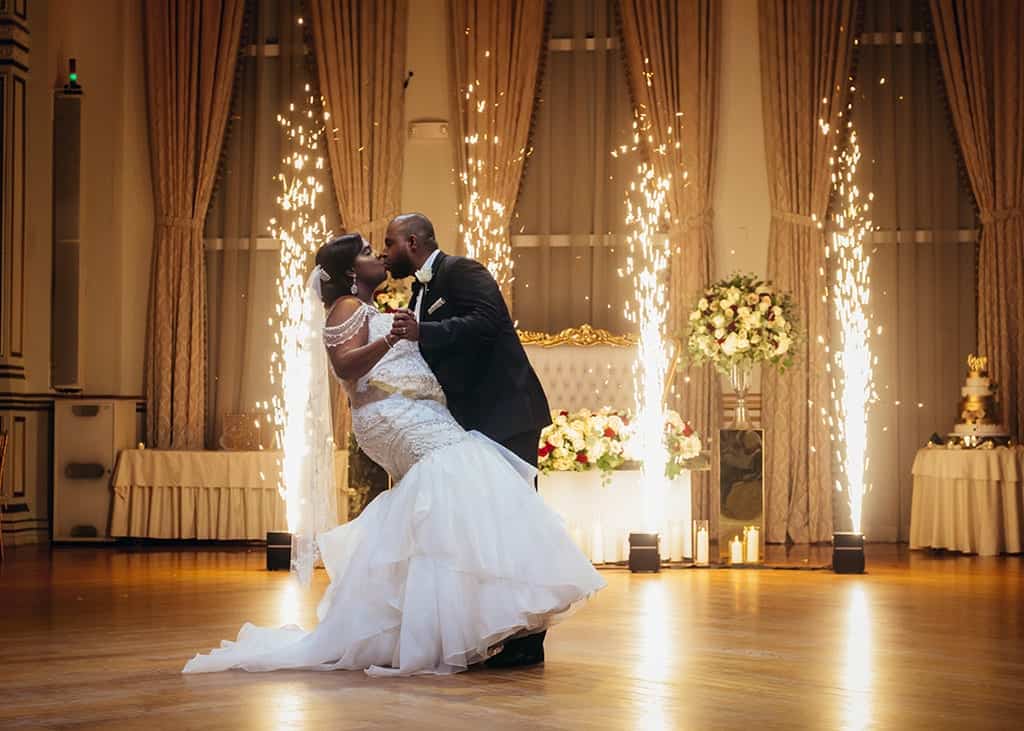 INTERESTED IN COLD SPARK HIRE ?