LIGHT UP LETTERS & NUMBER HIRE
Light up Letter & Numbers are the perfect way to give your special occasion some added sparkle. Our Giant 4ft Light up Letters and Numbers are available in Birmingham and the Midlands. We have the full alphabet of light up letters available, meaning our customers can spell their own bespoke word or choose a classic option such as Mr & Mrs with initials or surname. We even have hash tags, question marks and hearts to hire. Whatever you choose our letter & number lights are guaranteed to add a personal touch to weddings, birthdays, baby showers or corporate events.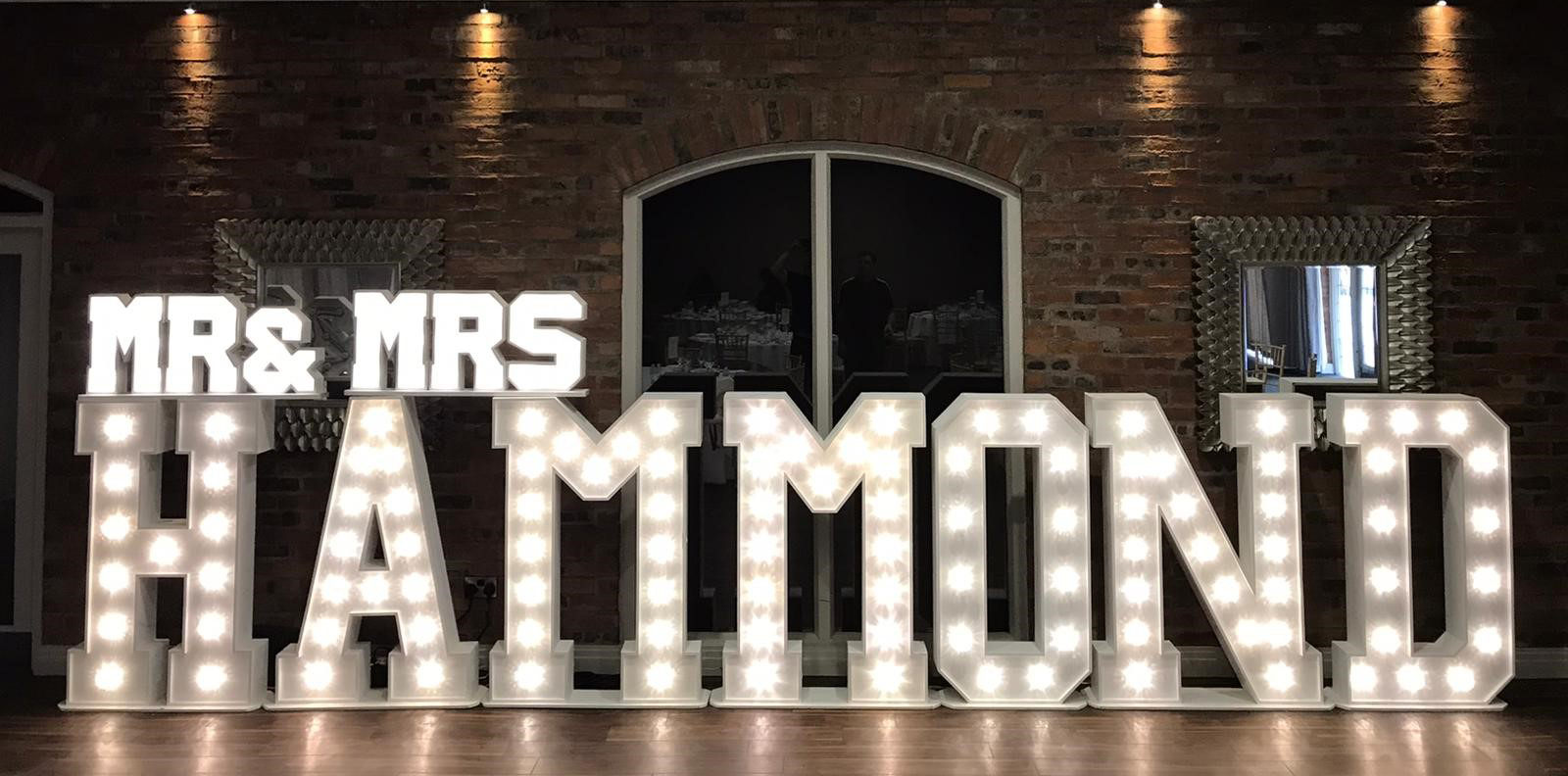 "ABSOLUTELY AMAZING! We hired the MR & MRS 'surname' lights and they were certainly a show stopper! The service was effortless and the team were always very helpful! Thanks Booth Xperia – your details have already been passed on to a number of our guests!"
Mr & Mrs Organ – November 2019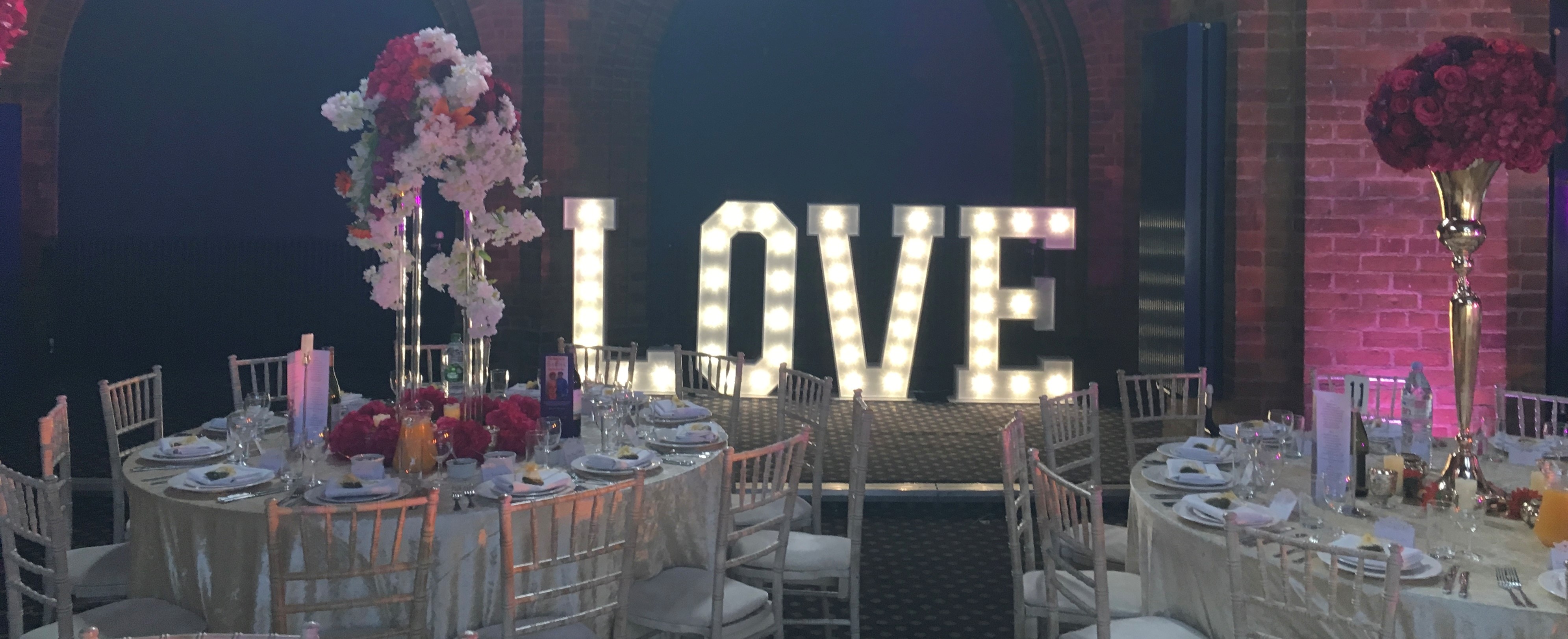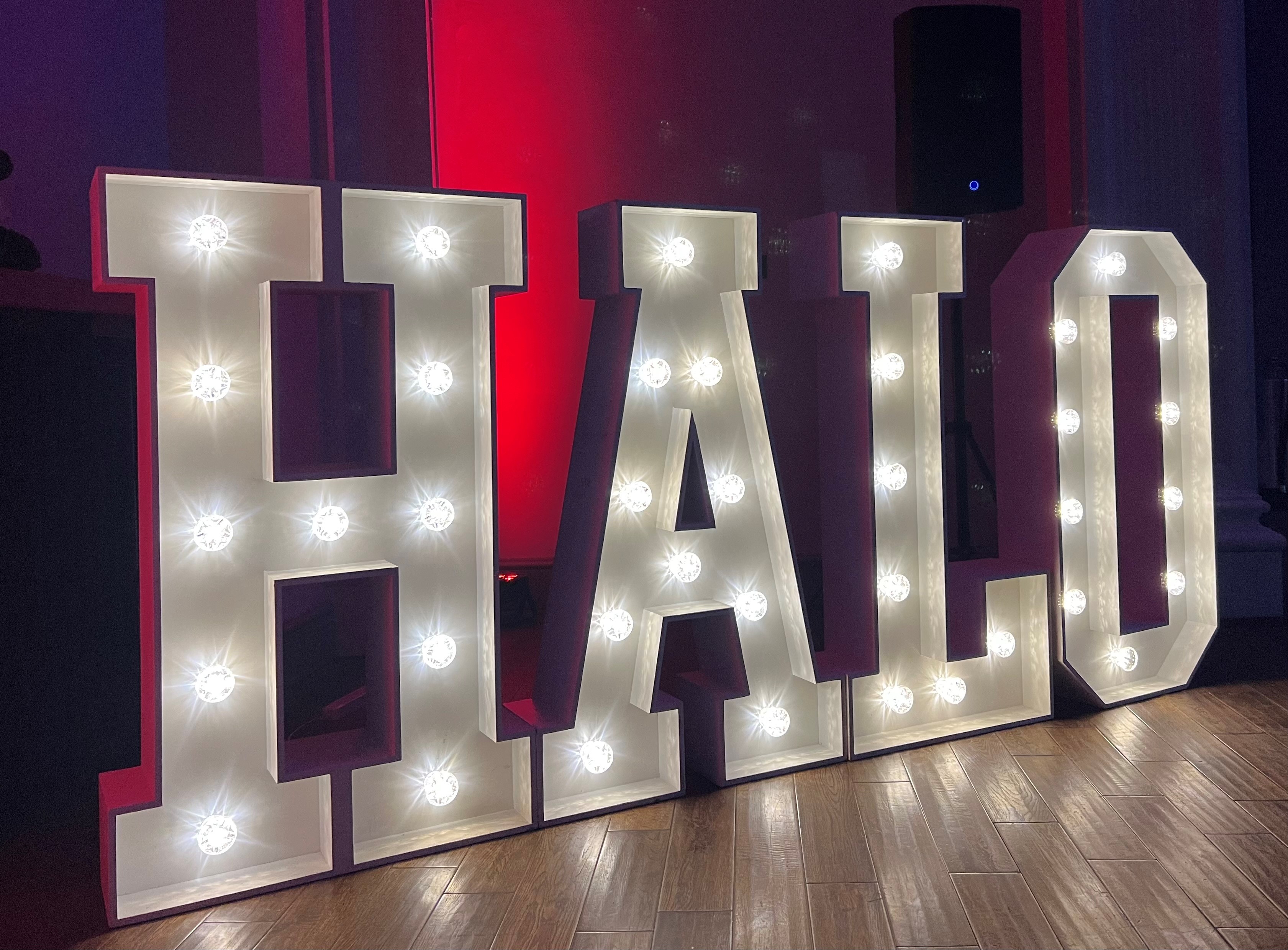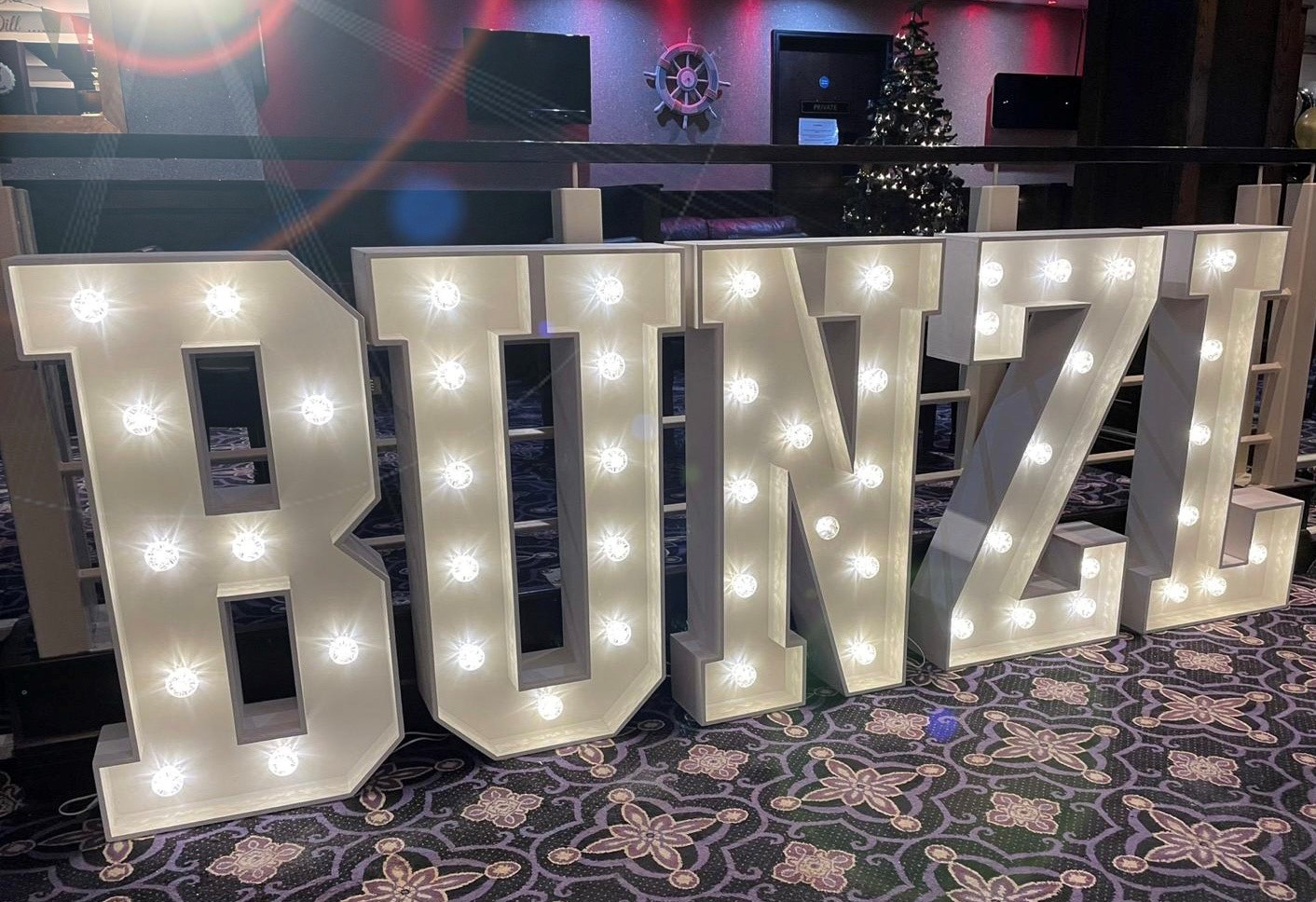 LIGHT UP LETTERS & NUMBERS – HEALTH & SAFETY
We want to ensure our customers know how seriously we treat the safety of our products. We use low voltage LED bulbs to ensure that the light up letters are cold to touch with no glass is involved, unlike incandescent lightbulbs which get extremely hot and could easily burn. Our Light Up letters and Numbers stand at 4ft tall and are very sturdy giving customers complete piece of mind. The letters are powered by a 24v volt transformer that prevents a electric shock if children touch them.
HIRE OUR LIGHT UP LETTERS IN BIRMINGHAM & MIDLANDS