For lots of couples up and down the UK (and across the world), wedding planning for 2020 has been very much not as expected due to Coronavirus. With wedding plans on hold from April to July, many are now looking to 2021 for their next 'save the date'. However for many there are still big questions on whether special occasions such as weddings, will require an extra level of planning never considered 12 months ago.
At BoothXperia we know our clients won't want Coronavirus to limit the planning of their wedding more than it has already done. So we've put together a helpful mini-guide to non-intrusive ways to help keep you and your guests safe during events:
1. Hand Sanitiser
Of course wedding tokens are usually in the form of confetti or place cards, but as sanitiser products become a bigger part of every day life, it might just mean adding a small neat bottle to the chairs of attending wedding guests.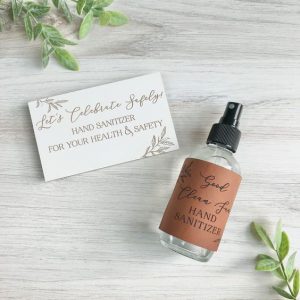 Image source: Pinterest
2. Food Trucks
In planning a wedding food is a huge consideration. Food trucks are a great option for avoiding non-reusable plates and cutlery. Avoiding buffets and self-served food is another great way to limiting contamination points.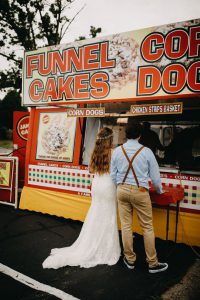 Image source: Pinterest
3. Cashless Bar
With contactless payments now available up to £45, ensure your venue has a bar is able to take card payments.
4. Use Outside Spaces
We all know that English weather isn't the most reliable for wedding planning, but utilising outdoor spaces where possible will minimise the risk of coronavirus spreading. Lots of wedding decoration and entertainment can be used safely outside, so this shouldn't mean changing plans. Our 4ft giant letter letters look great outside and we can arrange set up to suit you. Find out more here: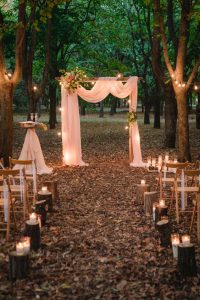 Image source: Pinterest
5. Create a large dance floor
Weddings are of course about having a good old dance, and planning a dance floor with enough room for Social Distancing is a factor to consider. Our dance floors can be built to any size to fit any space, leaving plenty of space for all guests to have a dance at safe distance. Get in touch if you'd like a quote: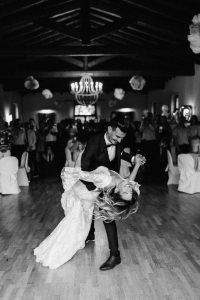 Image source: Pinterest
So that's our mini-guide to planning a wedding that's safe, but special too. You can find more helpful tips and tricks from the wonderful, Hitched